Polysulphone (PSU)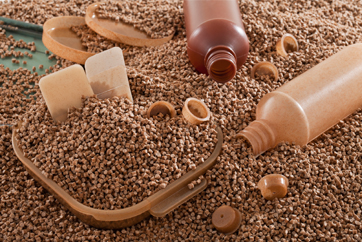 Polysulfone is a semitransparent, heat-resistant, thermoplastic offering excellent mechanical, electrical and chemical resistance. Polysulfone properties remain relatively consistent over a broad range of temperatures, from -150°F to 300°F, and this material is suitable for applications where autoclavability is required. The product remains stable and resists creep and deformation under continuous load and elevated temperatures. Polysulfone resists hydrolysis even under continuous use in hot water and steam at temperatures up to 300°F. It offers good resistance to detergents, hot water and steam and has excellent radiation stability. Polysulfone typically is used for analytical instrumentation, medical devices and semiconductor process equipment components as well as dairy connectors, manifolds and steam-cleaning equipment.
General Properties :
Glass transition temperature :
185°C
Molecular weight of repeat unit :
442.52 g/mol.