Techtron (PPS/HPV)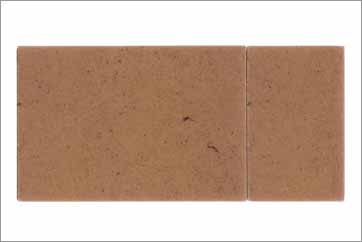 Techtron PPS is an internally lubricated polyphenylene sulphide grade which demonstrates an excellent combination of properties, making it ideal for applications where PA, POM, PET, PEI and PSU fall short, or where PBI, PI, PEEK and PAI are over-engineered and a more economical solution are required.
All Techtron PPS products offer dimensional stability and strength at moderate temperatures. They are rated for continuous service to 220°C (425°F), but strength and stiffness vary based on temperature and grade. Unreinforced Techtron PPS is generally not recommended for wear applications. Products like Duratron PAI or Ketron PEEK are better selections for high temperature wear applications. When designing with compression molded grades, it is important to note its relatively low elongation and impact strength.
Techtron HPV exhibits excellent wear resistance and a low coefficient of friction. It overcomes the disadvantages of virgin PPS caused by a high coefficient of friction, and of glass fiber reinforced PPS which can cause premature wear of the counter face in moving-part applications.
General Properties :
ASTM or UL test
Property
Techtron® PPS
unfilled (extruded)
Techtron® PSGF 40% glass filled
(compression molded)
Physical Properties
D792
Density (lb/in3)(g/cm3)
0.049
1.35
0.061
1.70
D570
Water Absorption, 24 hrs (%)
0.01
0.02
D570
Water Absorption, saturation (%)
0.03
0.03
Mechanical Properties
D638
Tensile Strength (psi)
13,500
5,000
D638
Tensile Strength (psi)
500,000
730,000
D638
Tensile Elongation at Break (%)
15
1
D790
Flexural Strength (psi)
575,000
1,000,000
D695
Compressive Strength (psi)
21,500
24,000
D695
Compressive Strength (psi)
430,000
1,300,000
D695
Compressive Strength (psi)
430,000
1,300,000
D785
Hardness, Rockwell
M95 / R125
M94 / R125
D256
IZOD Impact Notched (ft-lb/in)
0.6
1.0
Thermal Properties
D696
Coefficient of Linear Thermal
Expansion (x 10-5 in./in./°F)
2.8
2.5
D648
Heat Deflection Temp (°F / °C) at 264 psi
250 / 121
490 / 254
D648
Heat Deflection Temp (°F / °C) at 264 psi
250 / 121
490 / 254
D3418
Melting Point Temp (°F / °C)
540 / 282
540 / 282
–
Max Operating Temp (°F / °C)
425 / 218
450 / 232
C177
Thermal Conductivity (BTU-in/ft²-hr-°F) (x 10-4 cal/cm-sec-°C)
2.00
6.89
2.10
7.23
UL94
Flammability Rating
V-0
V-0
Electrical Properties
D149
Dielectric Strength (V/mil) short time,
1/8″ thick
540
385
D149
Dielectric Strength (V/mil) short time,
1/8″ thick
540
385
D150
Dielectric Constant at 1 MHz
3.0
-
D150
Dielectric Factor at 1 MHz
0.0013
-
D257
Volume Resistivity (ohm-cm) at 50%
RH
> 1013
> 1013